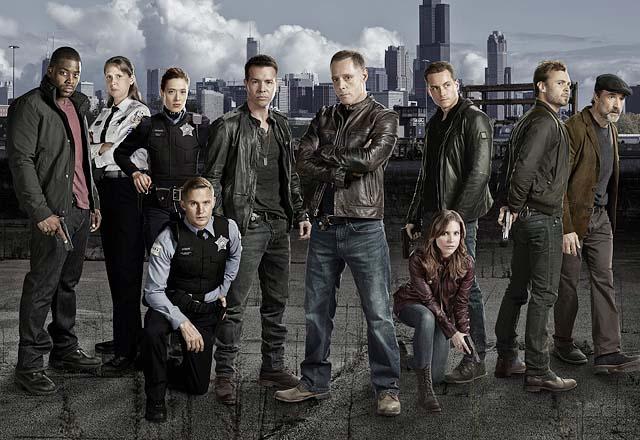 Chicago Pd season 4 episode 1 " The Silos"
Chicago pd is back with a all new season. A new season brings new crimes, new suspects and more Linstead Romance.
The season left off where Sgt Hank Voight murdered his son Justin's killer. Voight wanted revenge for Justin and that is what he got. Unfortunately Erin Lindsay was also present during this crime which makes her an accomplice.
Commander Crowley is determined to arrest Voight for the murder but when she goes to the spot that Voight buried the body she takes away his gun and badge and offers him a deal that if he saves her the trouble of unburying the body she'll cut him a deal. ( I'm sure I wasn't the only one scared for Voight at this point)
When Crowley goes to unbury the body she discovers there's no body there. ( so Voight buried his body but now it's missing? How's that you ask?!)
Lindsay went to the scene and unburied his body and hid it herself. Later in the end of the episode she tells hank that if it wasn't for him she would have been dead by 15 so she's it's her turn to save him. ( I know I couldn't have been the only one tearing up over that scene. I love seeing the father/ daughter type of relationship Erin & Hank have).
Now saved the best for last Linstead! Jay Halstead & Erin Lindsay. Who doesn't love the Linstead relationship. I know I do. Jesse Lee Soffer and Sophia Bush chemistry is amazing and makes these scenes so real. As Lindsay was telling Halstead about Voight shooting Justin's killer he thought it was the time to ask her to move in with him. " I don't want you to come and go". How sweet was that. Erin must have thought so as well they sealed the deal with a kiss.
So much excitement this season of PD. Make sure to tune in on Wednesday's at 10pm on NBC.