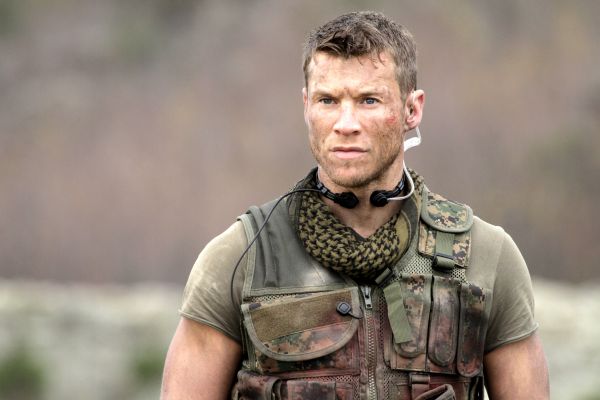 Chad Michael Collins Teams with Tom Berenger for Sony's Father/Son Shooter Sniper:Legacy on September 30th!
Chad will be back behind his long gun scope, but this time he won't be alone: Oscar- nominee and Emmy-winning actor Tom Berenger will be watching his six.
Synopsis: A rogue gunman is assassinating high-ranking military officers one by one. When Gunnery Sgt. Brandon Beckett (Chad Michael Collins, Sniper: Reloaded) is informed his father, legendary shooter Thomas Beckett (Tom Berenger) has been killed, Brandon springs into action to take out the perpetrator. But when his father rescues him from an ambush, Brandon realizes he's a pawn being played by his superiors to draw out the killer. It's up to the two men, bound by blood, to bring an end to the carnage. Mercedes Masohn (Quarantine 2: Terminal) and Dennis Haysbert (TVs "24") co-star in this intense military thriller.
Follow Chad on twitter @CollinsChadM Website: http://www.chadmichaelcollins.com
Born and raised in upstate New York, actor Chad Michael Collins landed in Los Angeles after being offered a job in entertainment public relations. But since the day that a successful talent manager convinced him to try an acting class several years ago, Collins has gone on to amass over two dozen major television and film credits.
Collins is best known for his franchise-starring role in Sony's reboot SNIPER: RELOADED (2011), playing the son of Tom Berenger's original legendary Marine sniper. The film co-starred Billy Zane, and Collins will reprise his lead role as 'Sgt Brandon Beckett' in the forthcoming SNIPER: LEGACY out today September 30th, 2014
Twitter: @TheVRO
Facebook: Variety Radio Online
Tumblr: Variety Radio Online