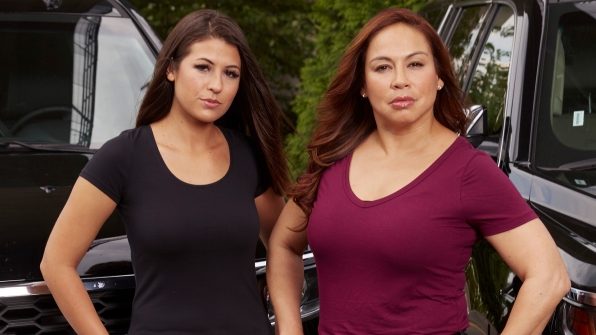 Detective Sgt. Roxanne Lopez calls in to talk to Variety Radio Online's Michelle Moreland about CBS new hit show Hunted.
Currently, Detective Sgt. Roxanne Lopez is employed with the Village of Spring Valley, NY, Police Department. She has 20 years of law enforcement experience. For eight years, she was assigned to the Detective Bureau and also worked in the Special Investigations Unit. As part of a joint task force, Lopez has been apprehending fugitives with the U.S. Marshals New York/New Jersey Regional Fugitive Task Force since 2005.
If you had to go on the run, off the grid, could you? That's precisely the premise of CBS' the HUNTED. Now heading into its 3rd episode,
HUNTED, a riveting new competition series that follows everyday people as they try to evade capture from elite team of investigators. HUNTED
brings viewers into both sides of the hunt revealing what tactics and tools it takes to go on the run and a look into what intelligence the investigators have to capture the fugitives.
HUNTED features nine teams of two on the run for 28 days and an elite team of law enforcement professionals hot on their trail competing for
$250,000. Within the team of law enforcement professionals is DETECTIVE SGT. ROXANNE LOPEZ who has 20 years of experience and former ARMY RANGER and STAFF SERGEANT JONATHAN GOMEZ.
Watch the series premiere of Hunted on Sunday, Jan. 22 after the AFC Championship game on CBS and CBS All Access. Hunted moves to its regular time on Wednesdays at 8/7c on Jan. 25, starting that evening with a special two-hour episode.