 >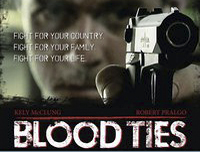 With the world premiere of 'Blood Ties' days away. Director Kely McClung and Star Robert Pralgo will join us to talk about their movie 'Blood Ties'.
Click HERE for the interview
Trailers and everything else can be found here
http://www.bloodtiesmovie.com/
And see what all the excitement is about and what people are saying on FaceBook!
http://www.facebook.com/pages/Blood-Ties-Movie/183163711701094