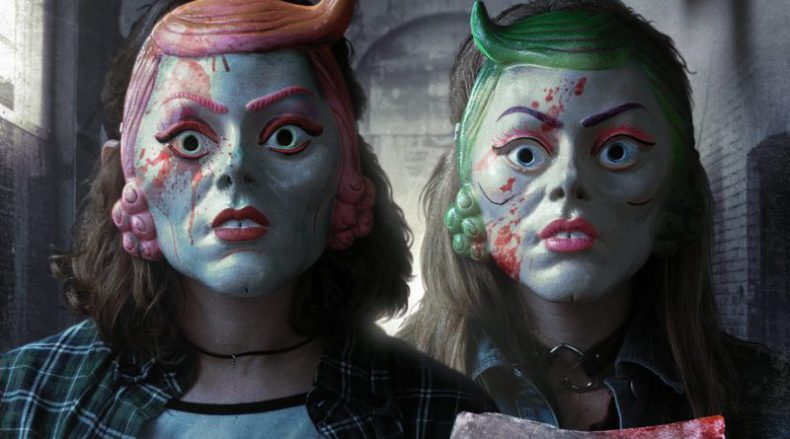 "Bad Apples" is a horror film written and directed by Bryan Coyne. The movie takes place on Halloween night, as two sisters wearing doll esc masks, reach havoc on their small town. A young married couple played by Brea Grant and Grahman Skipper find themselves victims of the two disturbed sisters.
I was excited to watch the film simply because it was part of the horror genre. When I realized the movie takes place on Halloween I was ecstatic, but as I got deeper into the story I found myself bored and disappointed. I felt the film was trying to hard to spook the audience with the overdrawn killing scenes and doll masks the antagonists wore. In my opinion, the movie was a knock-off version of The Strangers.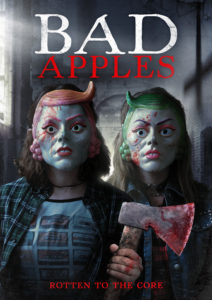 They're Rotten to the Core.
On Halloween night, two malevolent children terrorize a young innocent couple in their home, subjecting them to a Halloween they will never forget in Bad Apples, premiering on VOD this February from Uncork'd Entertainment.
It's Halloween night, and two "bad apples" decide to play some wicked tricks on the one house in a suburban cul-de-sac that is not celebrating Halloween. They terrorize a young couple in their home and these tricks become increasingly more sinister as the night progresses, finally ending in a Halloween the entire neighborhood will never forget.
Brea Grant ("Dexter", A Ghost Story), Graham Skipper (Beyond the Gates), Andrea Collins (The Hospital) and Danielle Reverman (Infernal) star in a Bryan Coyne film, out 6/2 on VOD.

September 30th at 8pm EST/5pm PST Click HERE for the interview. Got a Questions for Brea Twitter us @TheVRO Brea Grant is an actress and writer best known for her work on Heroes as Daphne Millbrook. Born in Marshall, Texas, she holds a Bachelor's and Master's degrees in American Studies from the University of Texas. […]