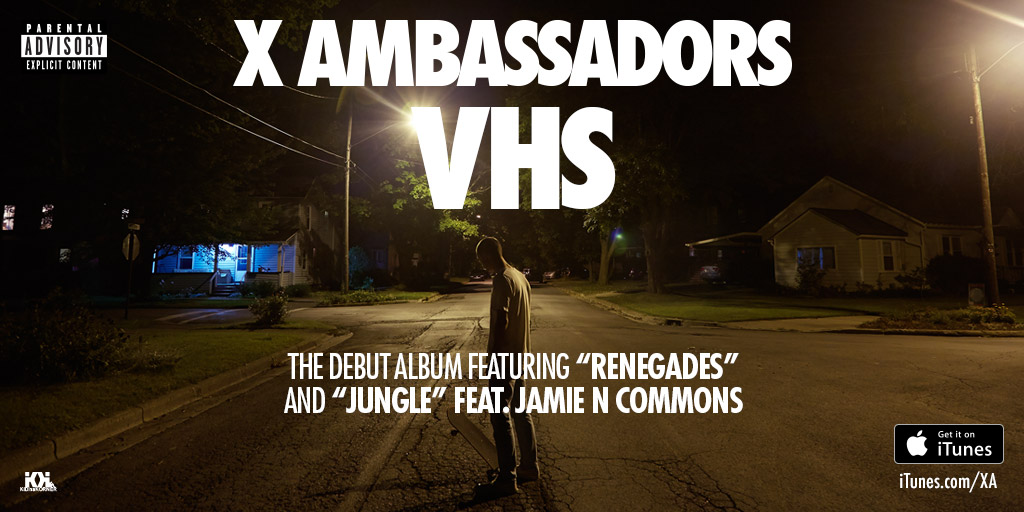 If you think you haven't heard of this band yet, chances are you're wrong.  Some of their songs have been featured in video games, commercials, TV show promos and movies.  If, by some odd chance, you haven't heard said songs, I can guarantee you will soon.
X Ambassadors consists of members Sam Harris, Casey Harris, Noah Feldshuh and Adam Levin.  They're an alternative band from Ithaca, New York who have an amazing, authentic sound to them.  Blending rock, soul and hip hop vibes that create an unconventional sound is what draws you in, and their lyrics get you hooked.  Thankfully (for us), they were discovered by Imagine Dragons lead singer, Dan Reynolds, after he heard an acoustic version of "Unconsolable" on the radio.  What makes them extra unique is that lead singer, Sam, and pianist, Casey, are brothers and Casey was born blind.  This didn't stop him from living the dream and helping to create this dynamic sound.
Luckily, X Ambassadors recently released their first full album, entitled VHS (track list below) and it definitely doesn't disappoint.
Here's the track listing for VHS and you can buy the album on iTunes here:
1. Y2K Time Capsule (Interlude)
2. Renegades
3. Moving Day (Interlude)
4. Unsteady
5. Hang On
6. Gorgeous
7. First Show (Interlude)
8. Fear (feat. Imagine Dragons)
9. Smoke (Interlude)
10. Nervous
11. Low Life (feat. Jamie N Commons)
12. Adam & Noah's Priorities (Interlude)
13. B.I.G.
14. Feather
15. Superpower
16. Loveless
17. Jungle (feat. Jamie N. Commons)
18. Good News On the Remix (Interlude)
19. Naked
20. VHS Outro (Interlude)
Also, check out this video of an acoustic version of one of my favorite songs on the album:
– Kristin (@kristin0409)
Twitter: @TheVRO
Facebook: Variety Radio Online
Tumblr: Variety Radio Online
//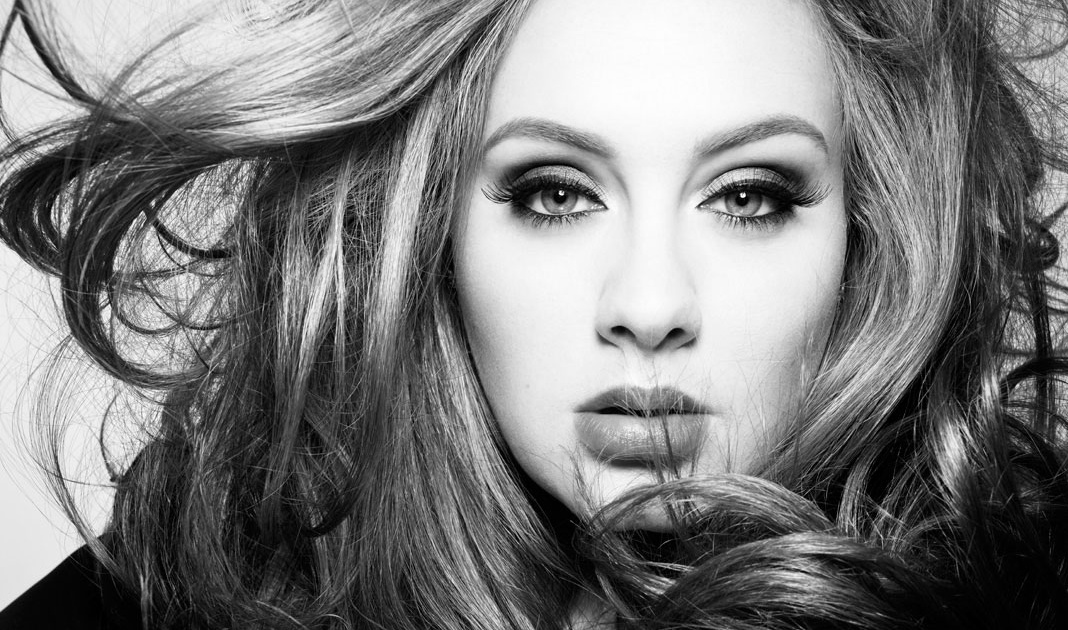 We finally received the news we've been waiting for!! According to her Instagram, Adele is back with a new album, '25,' that will be released on November 20! Her first single, "Hello," was released on October 23, along with the video and tracklist for the new album.  Are you excited yet??? Here is the tracklist for the album*: […]