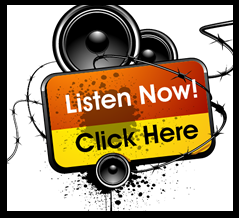 Arrow #2.19 – The Man Under the Hood
By Anna – April 16, 2014
It's time to fight back against Slade Wilson (Manu Bennett). Oliver is facing an unstoppable Slade Wilson, losing Queen Consolidated to Isabel Rochev (Summer Glau) and trying to build his relationship with his family. He will be torn between being Arrow and being Oliver Queen.
The Arrow Team decides to go to Robert Queen Consolidated Applied Sciences Division building to blow it up to stop Slade from manufacturing the Mirakuru. With the help of Felicity on this mission (by the way this was her plan) she uses Tockman's skeleton key to break into the facility. This building is where Felicity first met Barry Allen and she is now concerned of putting "bomber" on her resume as a special skill. The building is blown up. This attack will only set Slade back temporarily as he will be looking now for another centrifuge to synthesize the Mirakuru and the Team will have to be on the lookout.
Laurel is piecing together the Vigilante's movements since she found out Oliver's identity. She goes and visits her father in prison. She asks Lance if he knows who the Vigilante is which he swears he does not know. As to the woman in black he says he doesn't know her either. Sara arrives at the prison. Laurel believes that "sometimes the people who are the closest to us liar the best".
Moira and Oliver sit down with their lawyer to work quickly to change the trust so they are not totally bankrupt but one small problem they need Thea to sign off as well. Thea is not talking to her family due to the lies of her parentage. They need to convince her to sign the papers so they can fight back against Isabel. Oliver blames himself for losing the company but Moira says Isabel would have taken it over no matter what as she is a vindictive woman. Moira once said Isabel was not to be trusted and Robert Queen had an affair with her.
We flashback to the island, Oliver is in a bad way after being tortured by Slade. He takes some herbs from his trunk. Anatoli Knyazev (David Nykl) wants to torture Ivo. He saves himself by saying there is a cure for the Mirakuru.
Oliver goes looking for Thea at Verdant. Felicity and Diggle have been looking for Roy and learn that he has cleared out. As the Arrow Team goes down the lair they are greeted by Deathstroke. There is a massive fight. None of the Team is a match for him.
Laurel rushes to the hospital after finding out Sara has been injured. Her doctor tells Laurel that she has a hairline fracture of the wrist and bruising. He also informs her that the injuries are not as bad as the previous injuries of intensive scar tissues. Laurel questions Sara about her scars but is saved by Oliver arriving. Their story is they had a motor cycle accident. Laurel is suspicious. She has flashbacks of seeing Oliver with his scars and now Sara with her scars is making her believe they are Arrow and Black Canary.
Thea is at Verdant stocking the alcohol. Oliver tries to have Thea sign the papers. He tries telling her that Robert Queen loved her and that Malcolm Merlyn was only her biological father. Thea says Oliver is only her half-brother and that she tried to kiss Tommy who was also her half-brother. Roy has walked out. She is not in a good place any more.
Back at the lair we learn that Slade wasn't there for them but to take the skeleton key to gain access of a new warehouse.
We also have the introduction of two characters from Central City visiting to do inventory on one of S.T.A.R Labs warehouses so it can be shut down. Caitlin Snow (Danielle Panabaker) and Cisco Ramon (Carlos Valdes) who will be in The Flash pilot with Barry Allen (Grant Gustin) who is currently still in a coma. They are visited by Deathstroke/Slade and run for their lives. Caitlin and Cisco look for a weapon to shoot at Slade knocking him down so they can escape. But Slade as got what he came for some kind of machine. Arrow and Black Canary are too late Slade has gone. Laurel is spying on them to learn their identity. Felicity meets with Caitlin and Cisco who she knows when she went to see Barry in Central City.
Felicity learns that Slade stole a bio-transfuser which can transfer blood from one person to multiple donors. He is going to use it on the prisoners he freed with the Mirakuru to build his army. To find out where it is located the Team will have to wait to see when it is turned on as it uses a great deal of power.
On the island Ivo wants a quick death in return for giving up details of the cure. He was able to reverse the effects of Mirakuru. He hands them a key to which the cure is locked in a safe on the freighter. They just got off the freighter and now they will have to get back on.
Oliver goes to Isabel to ask where Slade Wilson is and that he knows about the affair she had with his father. She tells him that it was not an affair but they were soul mates. She said Robert was going to leave the family for her but Thea broke her arm and their plans changed and he chose his family over her. The takeover of the Queen Consolidated is more revenge for her. Now Oliver wants to meet with Thea to tell her what he has learnt.
Laurel reaches out to the Arrow and wants a meeting. Laurel confronts Arrow to say he was always connected to her. She knows the answer but before she says anything to him is interrupted by Sara phoning to say their father had been beaten. While Lance is locked up in prison, one of his collars who Lance put away breaks free and manages to get the keys to Lance's cell and gives him a beating. Laurel goes to her father and says she knows who the Arrow is. Lance doesn't want another word and says he doesn't want to know. He used to want to know but if he does he will know then who his family and friends are. He doesn't care who the "Man under the Hood" is, it's not important but that the city needs him. I believe Lance knows that Oliver is the Arrow but it is easier not to confront it. As Laurel leaves she confronts the DA and wants her father released from prison. Once again she is using blackmail which gets her father released from prison.
Thea agrees to meet Oliver in the alley of Verdant, but they are interrupted by his phone ringing. As Felicity says the bio-transfuser just went on line and Oliver has 30 minutes to get to it. Felicity tries to tell Oliver not to go and be selfish and to talk to Thea to have the papers signed instead of dealing with Slade. Oliver needs to stop Slade. He is conflicted whether he should be Arrow or Oliver Queen to his family. Thea didn't wait around.
Arrow finds the bio-transfuser with the 20 prisoners hooked up to the machine with the Mirakuru being transferred through their veins. Arrow also finds Roy hooked up to the machine. Slade and Isabel interrupt Oliver trying to disconnect the transfusion to Roy. Slade found Roy in a shelter in Bloodhaven after he was crushed by Oliver and was the one person he looked up to. Arrow puts an arrow in the bio-transfuser. There is a fight between Arrow and Isabel and he puts an arrow in Slade with an exploding device to knock him out. This allows Arrow to save Roy but Isabel tries to shoot him but is shot by Diggle who comes to help.
They rescue Roy but he is in a bad way. Oliver wants to make a cure to reverse the effects of Mirakuru which Ivo told them about. He is ashamed he didn't tell them about it before as he could have used it on Slade while on the island but chose to kill him. Oliver blames himself for everything that is happening now. Maybe Slade wants revenge for Oliver killing him than not giving him the cure more so than the death of Shado.
Back on the island Oliver kills Ivo so Sara didn't have to do it. He tells her that once you take a life it changes you forever. Oliver didn't want that for Sara. They are going back to the freighter using a submarine.
At the mansion, Thea plans to leave. Oliver tells her that Robert knew about who her father was but loved all of them as his own family. Thea stills feels everyone liars to her. I also feel that this has brought Moira and Oliver a little closer again.
Felicity goes to Caitlin and Cisco for a favor to help with the cure as their secret.
Laurel finds Oliver at Verdant deep in thought about Thea. Hugs him because he is important to her. She now has this secret of Oliver, how long will she be able to keep it?
Slade is still alive, has his army and injects the Mirakuru into Isabel to bring her back to life.
Twitter: @TheVRO
Facebook: Variety Radio Online
Tumblr: Variety Radio Online