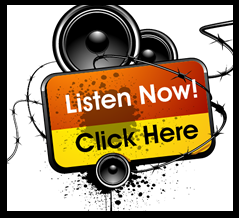 Arrow #2.16 – Suicide Squad
By Anna – 19 March 2014
This episode is the making of Task Force X – Suicide Squad. It consists of Deadshot (Michael Rowe), Bronze Tiger (Michael Jai White) and Shrapnel (Sean Maher) and is a Diggle –eccentric episode being part of the team.
Oliver is staying with Sara in the Clock Tower and is having nightmares about Shado.
Oliver calls a meeting with his Bratva friend, Alexi Leonov, to find out information on Slade Wilson, but Alexi wants a favour from him in return. Oliver is in no mood and takes down Alexi's men and wants the brotherhood to work for him.
Oliver goes to the lair to find Sara who tries to get him to talk about his feelings about Slade. Oliver is going to make sure that Slade stays dead this time but has to find him first.
Diggle is on stakeout at Felicity's house to watch over her in case Slade turns up to kill her, with Roy watching over Thea, a security team over Moira and Sara for the Lance family. Felicity in her pjs brings Diggle cocoa and reminds him that if Slade wanted her dead he would of done it by now.
Diggle gets a phone call from Lyla (Audrey Marie Anderson) to hook up with her at a hotel.
Our first flashback is Diggle in Afghanistan with Ted Baynor (Ben Browder) and Lyla Michaels. They were escorting refugees through the mountains. Lyla learns that a war criminal Ghloem Qadir is travelling with them and he is arrested.
Amanda Waller (Cynthia Addai-Robinson) from A.R.G.U.S enlists Diggle with Lyla and briefs them regarding a nerve chemical, hydroxyl cyclosarin, which has fallen into the wrong hands in Markovia with Gholem Qadir with whom Diggle saved back in Afghanistan. Qadir was also the one who wanted to buy Merlyn's earthquake machine. Waller wants Diggle to lead Taskforce X consisting of Floyd "Deadshot" Lawton, Shrapnel and Bronze Tiger. Deadshot calls them the Suicide Squad. Diggle asks Waller "wasn't OJ and Charles Masen available?" She is using these men as they have useful skills as criminals and if the mission is compromised it won't matter if they are killed. Lyla is on-board with it to use criminals, but Diggle doesn't want a part of it. Lyla clearly reminds Diggle of the people Oliver and Sara have killed over the years.
We hear the voice of Harley Quinn trying to give advice to Diggle and Lyla who is locked up.
Felicity is trying to find out the whereabouts of Slade with no luck. Oliver is losing his edge worrying over Slade and doesn't feel like fighting crime. He goes out to find arrows in men and Deathstroke's mask with an arrow through the eye on a rooftop.
All the Suicide Squad has code names except for Diggle at the moment. Will he be given one?
Back in Afghanistan, Diggle remembers when he saved Qadir's life.
The first part of the mission is for Diggle to meet Qadir at an art auction. Deadshot takes a shot at Diggle to scare Qadir into thinking they are after him. They have a problem with Shrapnel taking off in the getaway car but Waller has arranged for the car to explode eliminating him. Apparently, each man has been placed with an explosive in their head if they don't follow the rules. Diggle is finding it hard that Lyla thinks totally different to him.
Oliver goes to meet Alexi who has found out Slade's bank account details from Starling City Bank. The relationship with the brotherhood between Alexi and Oliver is now severed. Sara follows Oliver and wants him to talk as it is eating him up and he is losing his grip on life because of Slade. He tries to push Sara away as he knows Slade will use the people he loves to get to him.
We learn that Deadshot has a daughter, Zooey, and he does what he does killing for money so she is well cared for.
Diggle attends a fundraising at Qadir's house with Lyla acting as his bodyguard. Deadshot acts as a waiter who will then extract the nerve agent.
Laurel is spending time at Verdant catching up with Sara who is now bartending. They now seem to be best friends and sisters once again. She has come to terms with Sara and Oliver dating and reverses the tables by giving Oliver advice. Now we have Laurel helping Oliver and Sara in their relationship. Laurel is turning her life around.
Felicity finds the address from Slade's bank account number. Oliver is going out on his own to find him whether it is suicide or not. "It has to end with the two of them and that is how it has to end."
Arrow goes to the address only to find Alexi with an arrow through his eye. Slade teases Oliver with a video clip of photos of Shado.
Oliver goes back to the lair and opens up to Sara, he doesn't know what to do or how to stop him. Oliver agrees that together Sara and he will fight Slade.
Deadshot has a problem in taking the nerve chemical as it is in a tank and much larger than expected to be extracted. Waller knew that the nerve chemical was too large to extract and she only wanted clarification from Deadshot so that she could send a drone into bomb the house and destroy it with everyone inside. Diggle, to his surprise, goes to help Deadshot. Deadshot doesn't want to leave as Waller ordered him to stay and he wants to die so he can do something honourable in death. Diggle reminds Deadshot of his daughter, Zooey, which makes him leave. Unfortunately, the drone is not going to target the house, it is honing in on Deadshot who has the GPS and explosive in his head. Lyla extracts the bomb from Deadshot saving them all.
Waller's mission didn't go as she planned. Diggle wants no part of working with her again. The Suicide Squad go back to their cells. One thing that was agreed is that Diggle doesn't want to lose Lyla again.
Back in Afghanistan Qadir is sent off to prison. This is where Lyla and Diggle first meet.
Arrow goes to visit Amanda Waller. It seems that Waller was on Oliver's list but for now she is spared. Oliver goes to Waller to ask her for her help in finding Slade. It appears she knows Slade and was surprised to learn he was still alive. She agrees to help as A.R.G.U.S has being tracking a new player called "Deathstroke". We know this to be Slade or is it?
Twitter: @TheVRO
Facebook: Variety Radio Online
Tumblr: Variety Radio Online
//