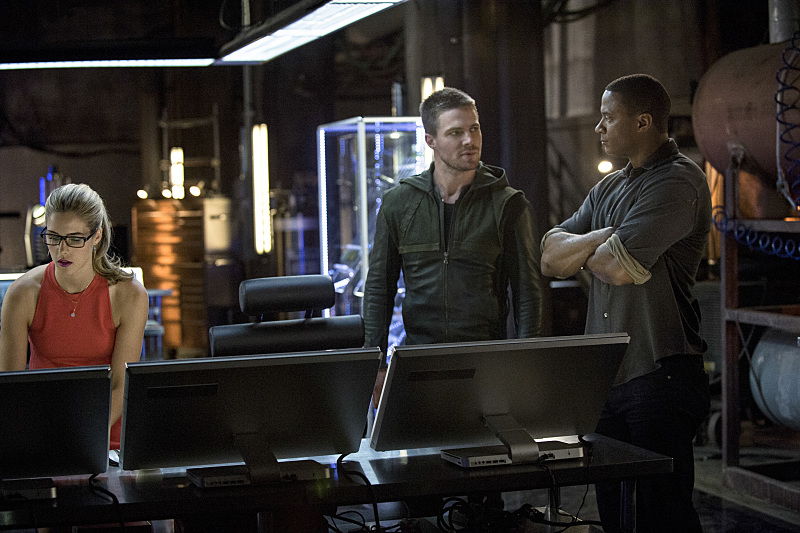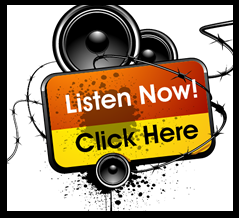 By Anna B (@traveller15)
Everyone close to Sara is trying to come to terms with her shocking death. Laurel wants revenge. Plus the Arrow has to deal with a vicious killer and mercenary.
We begin where we left off last week's episode with Sara being shot by an unknown archer and plummeting to her death in the alley in front of Laurel. As Oliver, Felicity and Roy make their way down to the Foundry, where Felicity is complaining about having to reconfigure the phone system; they find a distraught Laurel beside Sara's body lying on the medical table. Laurel didn't know where else to take her body so she brought her to the Foundry. Laurel says to Oliver it is not fair that they only got her back. Oliver closes her eyes. Everyone is in shock.
Flashback to Hong Kong on a rooftop, where Maseo has brought Oliver to be a hitman for Amanda Waller to kill a target. That target he realizes is Tommy (Colin Donnell).
Back at the Foundry Laurel reminisces about Sara's childhood shark stuffed animal from the aquarium and it would give her comfort when something went wrong. Oliver is going to find Sara's killer. Laurel is going to help as she wants to use her anger and rage to catch the person. Oliver wants her to take care of her family and tell her father. She doesn't want to tell her father until they capture the killer.
Oliver tries to contact Thea to talk. He is missing her. Felicity can't find anything on the cameras regarding the archer. So Oliver goes to the rooftop to investigate. Diggle comes to help Oliver as he is there for him as Sara was his friend too.
Lance calls the Arrow for a meeting. It's not about Sara but about another archer in town who is killing businessmen.
Felicity thinks back about her friendship with Sara while Roy is bagging her belongings. Oliver knows there is not many archers capable of this type of killing as there are only about 10 people in the world which are in the League of Assassins. He doesn't believe it was any of them. Diggle goes to Lyla who will give them access to A.R.G.U.S' database to find a list of assassins and mercenaries. Oliver is still concerned that Theo has not called back.
Back on the rooftop in Hong Kong Oliver doesn't make the kill as it is his best friend and failed. Waller wants Tommy dead as when Oliver sent the email home it sent an alert out. Tommy has come to Hong Kong to look for Oliver.
Roy is using Felicity's computer on the FBI database to try and locate Thea. He shows Felicity the note that Thea left him. She wants him to show Oliver. Felicity's phone rings and she storms off saying "there is someone I have to kill".
At Queen Consolidated Felicity confronts Ray Palmer about him harassing her to come and work for him. Ray tells her that she already works for him as he went and bought the holding company that operates all the Tech stores. Felicity says she won't work for him and quits. Ray is so full of himself that most girls would love to work for him except for Felicity. She leaves and while waiting for an elevator, Ray notices that she is not angry at him but at something else. He is feeling the pain Felicity is in and is very sincere.
Arrow goes to the warehouse to find the dealers to see if he witnessed the killing. The witness tells Arrow about the archer who wears a black hockey mask. Diggle with the help of A.R.G.U.S database finds the identity of the archer which is Simon LaCroix aka Komodo (Matt Ward) who is a mercenary wanted for murder in seven countries and is targeting victims who are associated with a certain company. Felicity is sent the details to find his location. Oliver goes after LaCroix and stops him from making another kill. There is a motorcycle dual with arrows. Laurel and Felicity watch on through the street cameras. Unfortunately, Arrow is knocked on his bike and LeCroix gets away. Laurel decides to go after him.
In Hong Kong Oliver is trying to work out another way not to have to assassinate his best friend. Maseo tells Oliver, the only way is for Waller to choose another assassin to make the hit. Tommy is on the phone to his father, Malcolm Merlyn, who is not happy with him being in Hong Kong searching for his best friend. Suddenly a needle is stuck in his neck.
Laurel goes to the hospital to question Kelso to find out what his connection is with the archer. She gets violent with the victim to find out information. As he spills the beans about an oil pipeline being built for Ameritek an arrow is shot in his chest.
At the Foundry, Oliver and Felicity patiently wait while the computers run an NSA algorithm. Oliver is annoyed at Felicity as they cannot find the killer. She is upset and sorry that she has feelings for Sara and that if he did too instead of being so cold. He says he doesn't have the luxury to fall to pieces as everyone looks to him to make the right decisions and lead. If he grieves no-one else gets to. Felicity says it is sometimes easier to live under the hood. Oliver believes that one of these days it's going to be him dead because of the life he has chosen. Even though Felicity loves Oliver, she is not going to wait down in the cave waiting to die and wait with him, the death of Sara has taught her that life is precious.
Oliver is still trying to contact Thea leaving her countless messages on her cell phone. Roy realizes that he needs to tell Oliver the truth about Thea and shows him the note left during the siege.
Laurel's father finds her at the hospital and tells her to go home and that it is not her place to investigate. Laurel goes to the Foundry with the information that she found out. They find out that LeCroix's next target will be Tom Weston at Star City's pledge at Queen Consolidated. Laurel wants to go after LeCroix and Oliver won't allow it. He promises he will get him this time. Laurel won't sit back.
Ray Palmer is raising money to rebuild the city by pledging his year's salary. LeCroix goes after Tom Weston. He has company with Arsenal and Arrow going after him. LeCroix and Arrow face off. Arrow eventually apprehends him and Laurel turns up with a gun pointed at him. Revenge is not the answer. She shoots but there are no bullets. LeCroix says he didn't kill Sara and has an alibi. So there is another archer in town.
Oliver tells Laurel that he will find Sara's killer but does not know when and that her father deserves to know about the death. Laurel goes to the precinct to convey the bad news but she couldn't.
A memorial burial is held by the Arrow Team for Sara where she is being buried in her old grave in the cemetery. A touching moment as Diggle tells Laurel that he and Lyla are naming the baby "Sara" so she will never be forgotten.
Tommy is kidnapped in Hong Kong where Oliver dressed in black threatens him and tells him to go home that Oliver is rotting at the bottom of the ocean and he is the victim of a kidnapping ransom. Tommy is left to go home.
Diggle finds Oliver sitting alone in the Foundry. Oliver swears he will catch whoever killed Sara. Diggle is back on the Team until they catch the killer as Sara was family. Oliver's next move is to go and get Thea and bring her home. Oliver tells Diggle that "he doesn't want to die down here" and Diggle replies "so don't". Oliver looks so scared. Laurel is at home reminiscing. Diggle is with his baby. Roy is looking at photos of him and Thea. Felicity goes to Ray Palmer and tells him she has decided she wants more out of life. So she takes Palmer's job offer.
We end tonight's episode with Thea martial arts training with Malcolm Merlyn saying "well done".
So does this begin the journey for Laurel to step into her sister's shoes and become the Canary? Plus Oliver will go after Thea to bring her home.
Twitter: @TheVRO
Facebook: Variety Radio Online
Tumblr: Variety Radio Online