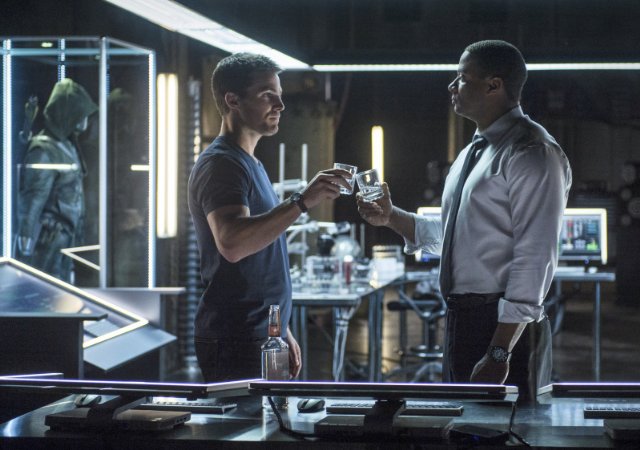 Click HERE for our review of Arrow- League of Assassins.
Mike 'the movie guy' Pierce and DJ Wicked are back in 2 GUYS AND 1 TV. In today's podcast they chat about last night's episode of the CW hit series ARROW. The episode was called LEAGUE OF ASSASSINS and the assassins definitely made their presence know in Starling City.
Listen to the guys as they recap the show – who was your favorite Sara? Should the mom stay in prison? Does Laurel need to go to rehab?
Feel free to email your thoughts to mikethemovieguy@gmail.com