Arrow #2.18 – Deathstroke
By Anna: 2 April 2014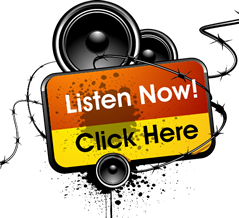 As Slade Wilson (Manu Bennett) makes his move on Oliver and his family, it is all part of an alternate plan and Isabel Rochev (Summer Glau) is back to take over Queen Consolidated, Oliver finds his world is tumbling upside down.
We begin where we left off last episode with Slade Wilson picking up an upset Thea Queen after breaking up with Roy. Instead of taking her home he kidnaps her.
At the Arrow cave, Roy is practising shooting arrows but not very successfully. He is unfocused because of his breakup with Thea. Oliver doesn't want Thea to know the truth as it wouldn't make her safe just the opposite. It's dangerous and anyone in their orbit can get hurt. Felicity says that when she told Barry Allen the truth he got struck by lightning.
Our first flashback to the island is Sara going to hand over Hendrick to Slade in exchange for Oliver so they can survive plus a possible way to kill Slade.
Felicity advises Oliver that he is neglecting Queen Consolidated because of Slade getting in his head and worrying about his family's safety. He needs to attend a QC board meeting. Isabel Rochev returns back to the company for this meeting. Moira also turns up to check if Oliver has heard from Thea and to make sure he will attend the electoral debate. The relationship is so strained but he still supports her in public.
At the debate there is no sign of Thea. In the middle of the debate between Moira and Sebastian Blood a frightened upset Thea emerges on the background screen begging for help from Deathstroke. Felicity tries to find the whereabouts. Moira has images that it could be Malcolm Merlyn who has kidnapped her. All of Starling City Police are working on leads. Isabel is actually helping Oliver with QC. With a board meeting coming up Oliver needs to vote as CEO and Isabel suggests a CEO pro-tempore and Oliver appoints her. Bad move Oliver as Isabel always wanted QC and this is her chance to make a move.
Felicity finds Slade's whereabouts through a partial plate on his car at an old bar but Diggle smells a trap. Sara has been working on Taipei pit venom to help give them an advantage with Slade. Plus Oliver wants Roy to go with him to use his anger.
Flashback where Anatoli (David Nykl) is removing an old landmine which they plan to strap to Hendrick as a bomb to take out Slade and overcome the freighter.
Arrow finds Slade at the abandoned bar. Roy tries to knock him out but without any action. Arrow wants Roy to call Det Lance and have him come and arrest Slade Wilson. He then puts an arrow into him with the venom. Slade is then arrested. Sara convinces her father that Oliver knows nothing about the vigilante. The Queen family arrive at the Police Precinct only to be advised that Slade has an alibi and was in Costa Rica for 72 hours and could not have taken Thea. Lance is now in the firing line for arresting Slade on the word of the vigilante. Oliver gains access to speak to Slade telling him that he is being called "Deathstroke" and wants to know how he got off the island. He said he swam and with the Mirakura in his body healed his scared body except for the loss of his eye. Oliver wants to know why he is doing this. Slade tells him that it feels like yesterday instead of 5 years ago that Shado died. Oliver breaks down and begs Slade to tell him where Thea is as she has nothing to do with this vendetta. Slade is free to go but Oliver still has no knowledge of Thea's whereabouts.
After Slade is released he offers his services to find Thea and to offer a reward of $5 million. The Arrow team follow Slade but he eludes each of them. Slade has made his point to Oliver so the door is now unlocked for Thea to return home. But he lures her back that Oliver is keeping a secret from her.
The Arrow team wait in the Arrow lair for Oliver's next move. They are all under pressure and feeling the tension and at each other's throats for losing Slade. Roy wants to go find Thea but he gets aggressive with Diggle for trying to stop him. Sara is prepared to put an arrow through him for hurting her friend.
At home at the mansion Moira is upset and says that all the lies were to keep her family safe and together but in the end Oliver does show some remorse and comfort towards his mother.
On the island Slade does the exchange with Hendrick and Oliver. With the Mirakura in his body he can smell TNT on Hendrick and the plan backfires to blow him up. Shado appears as a ghost to Slade not to shoot Oliver.
Oliver rushes to Queen Consolidated to find Isabel had called an emergency board meeting and as pro-tempore CEO has taken total control of QC. We find out that Isabel has been working with Slade all along to plant her in the family business and she knows of Oliver's evening activities. Another one who knows his identity. She tells him "sins of the father are sins of the son". Isabel shows her true colors and appears to have martial arts training but Oliver manages to restrain her and is prepared to kill her to find out Thea's whereabouts. She tells him that she is being held at a storage depot outside of Starling City. As Isabel is working with Slade could she be Slade Wilson's daughter.
Oliver's emotions are high and he is losing it. Felicity tells him to go get Thea, stop Slade, do whatever it takes end it once and for all. So the battle begins between Arrow and Deathstroke. Unfortunately, Deathstroke has other ideas and is hijacking a prison transfer van from Iron Heights and releases the criminals with a proposal for them. Meanwhile, Arrow fights Deathstroke's henchmen and finds no Thea. Great action stunts in this fight scene.
Thea was released and walked into Starling City Police Precinct. When Thea is reunited with her mother and Oliver she tells them that Mr Wilson told her his secret. Oliver was so shocked that he thought his identity had been discovered by Thea but instead it was that Malcolm Merlyn was her father and that they had been lying to her. Thea is totally distraught when she learns who her father is. Thea feels that Oliver is just like Moira for the lies. Thea's kidnap was a diversion all along to release the criminals. Roy cannot work with the Oliver any more so leaves town.
On the island Slade is seeing Shado's ghost who tells him what to do and says death is too good for them and that the island should be their punishment and their prison for the rest of their days. Lance is arrested for conspiracy and aiding in felonies and not telling who the vigilante is.
Moira has raced ahead in the election polls to Blood's dismay as he thought he would be Mayor. Slade only told him he would lead an army. Isabel lets Slade know that Queen Consolidated's Applied Science Division is now fully dedicated to making a replicated serum of Slade's DNA to create his army in which Blood would be their leader.
Oliver arrives at the arrow cave to find Diggle and Felicity there to support him as a team. Oliver is learning that he is his own worst enemy. Slade got into his head as everyone was a distraction. With Diggle and Felicity now Oliver has decided it is time to fight back.
Slade has one more distraction for Oliver. He goes to visit Laurel and tells her that he is after Oliver Queen and he knows him as "the Arrow". A bombshell has been dropped on Laurel.
How many more people will learn Oliver's identity? How will Laurel take this news? I thought Lance would have realised that Oliver was the Arrow by now. This episode was planned as the season finale and it sure felt like it leaving us wondering what is next. The remaining episodes will no doubt wrap it up for us and with all that has happened to Thea how will she now deal with her news about her paternity. It was also great to see the Arrow team all working together in support of Oliver.
Twitter: @TheVRO
Facebook: Variety Radio Online
Tumblr: Variety Radio Online