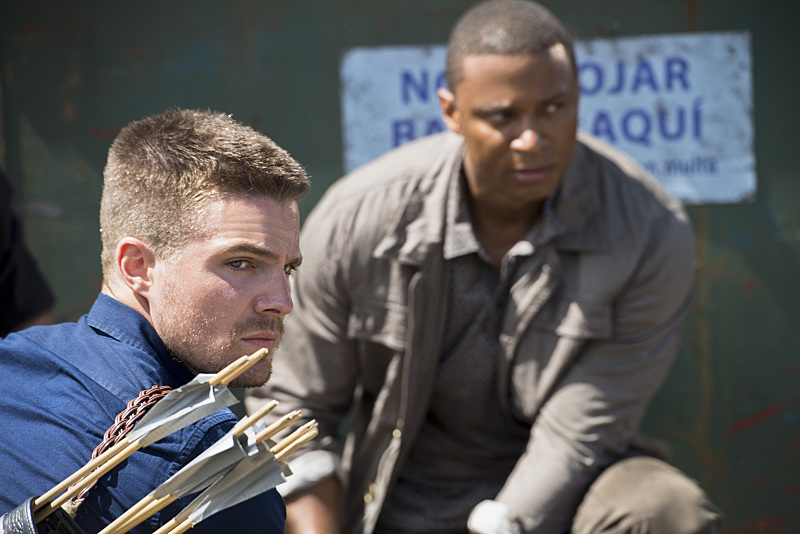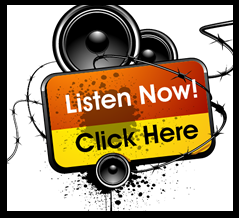 By Anna (@traveller15)
This is Thea's episode. Lies drove Thea away and the truth will be the one to bring her home. So Oliver goes in search of Thea off the coast of Corto Maltese to bring her home. Diggle also goes after an A.R.G.U.S agent.
Six months ago Thea entered Malcolm Merlyn's limousine in which her life would change. She doesn't want to fill the pain, she doesn't want to hurt and get hurt ever again and Malcolm can teach her.
In the present, Arrow is chasing a guy down the street to get answers on Sara's death. He knows nothing and it is a dead end. It took Felicity a long time to track down the fingerprint and now the trail has gone cold.
Felicity finally locates Thea who is on Corto Maltese. Diggle comments "Corto's an island off South America, what is with your family and islands". It's time to go bring her home. Roy tells Oliver that he was not supposed to go looking for her but the note only said him. Roy wants to go as well as he feels it is his fault. Oliver is curious as to why he wants to take his bow as they are not allowed on planes. Oliver says "What are you doing? You can't travel with that." To a smirky Oliver, Roy says he has never been on a plane before.
At Diggle's home he is playing with baby Sara. Diggle is looking forward to spending some time at home with Sara while Oliver and Roy go off to Corto Maltese. Lyla (Audrey Marie Anderson) wants Diggle to go as well as there is an A.R.G.U.S field operative that has gone dark down there, Mark Shaw (David Cubitt), she wants him to check on as he is an old friend.
Laurel goes to see Ted Grant at the gym regarding Tom Bronson who was seen at a breakin. Ted said he was with him sparing. Laurel believes he is lying to protect Tom which is openly admits to protect a good kid who made an honest mistake to keep him out of the system. Ted says he is good at picking up types that have rage and anger that's why they go into the gym to work it off, types like Laurel. Ted hands her a pamphlet if she wants to work off her anger.
Oliver, Diggle and Roy arrive in Corto Maltese. Oliver goes to find Thea in which Felicity tracked on her cell to a house. An arrow is pointed at the door as Oliver knocks held by Malcolm Merlyn. A gardener tells Oliver that Mia (which is Thea) works at the café and takes him to her.
Flashback, Thea having her first training lesson with Malcolm where he pours her a medicated tea which activates your mind and body. This will help you fight with your mind and then your sword. Malcolm tells Thea that when he lost his wife his was angry and the pain was unbearable. Every warrior must learn that pain is inevitable and suffering is an option and pours boiling water over Thea's hand.
Oliver finds Thea working in a café. She apologies for lying to him where she was over the last 5 months. Oliver tells her that he misses her and would like her to come home but she never wants to come back to Starling City.
Felicity arrives at Queen Consolidated to start her job and meets Ray Palmer who says he has been up all night as his predecessor left things "wonky". As soon as coffee is mentioned, Felicity says she stands firm on a few points – no late emails, no personal errands and definitely no coffee. To her surprise she is introduced to her own executive assistant Gerry Conway who will get her coffee. Plus she gets Oliver's old office. Ray wants to rebuild the Applied Sciences Division and Felicity's first task is to recover data off a data server which was damaged in the explosion.
Oliver is finding it hard not to sit around so he going to help Diggle find Mark Shaw and watch his back. Oliver feels he needs to watch Diggle's back so nothing happens to him. Diggle makes contact with Shaw. Shaw tells Diggle that he has hard intel that A.R.G.U.S's server was hacked into and buyer wants to sell the 'Actual'. The Actual is an encrypted data of agents' real names and their families.
Laurel is attending an AA meeting where she tells everyone at the meeting that something happened but she cannot share for complicated reasons but she didn't have a drink. She is angry and doesn't know what to do with it. Her father walks in also on the meeting. Another attendee, Erica, says her boyfriend and her got into another fight and he hit her. Laurel seems angry over this and checks up on him.
Diggle and Shaw go to where the sale of the Actual is taking place. Oliver is watching over as backup. Diggle suspects it is a trap and that there is no buyer. Shaw tasers Diggle and takes the chip Lyla gave Diggle for his identity. Oliver rushes to Diggle's rescue.
Roy goes to meet Thea at the café to try and talk her to go back home. He tells her he is sorry for lying to her. She likes living on the island as no-one lies to her and to protect her with secrets. Roy only wanted her to be happy and that he hurt her.
Malcolm realizes that to train Thea he has to treat her as his student not his daughter. So he gets physical with her. Her anger makes her pull out a sword and so the training begins.
Diggle contacts Lyla who tells him that there is a buyer on their way to the island. Waller has dispatched a wet team.
Felicity is working in her new big office and is telling Ray about the server. She is interrupted with a call from Diggle looking for some help. She makes excuses to Ray that she has to help a friend. Her cell calls again and now its Laurel wanting a favor – "are we favor friends, friends now" Felicity asks. Ray is waiting on and wondering what is going on when the conversation includes "hacking". Ray wonders if this is a typical day.
While Diggle, Oliver and Roy are waiting for the information from Felicity, Oliver wants to tell Thea the truth. Everything that happened 5 years ago and since he has been back, all of it. Lies drove Thea away in the first place so the truth is the only thing will bring her back. Except if he tells her about the last 2 years which has been a lie he will never get her back. Oliver feels he doesn't have a choice.
Laurel takes things into her own hands to go after Erica's boyfriend. Wearing a gear mask and Sara's jacket she hopes to beat him up but he is stronger and gets the upper hand on her and beats her down. Laurel lands in hospital where her father finds her and is so mad with her for taking things into her own hands. Lance senses something is not right but she can't tell her father. Sara's death is eating her up.
Oliver goes to talk to Thea and tells her that he lied and kept secrets. He tells her that there are things that happened on the island and the bad things he did that would change the way she sees him. He decides only to tell her about Robert that they made it both off the Gambit and he killed himself. That mum and dad sacrificed themselves that they both could live. Oliver tells Thea that he needs her and to reconsider coming home.
The boys are at the rendezvous spot for the deal to go down to catch Shaw. Oliver had been busy making bows and arrows from the hotel room furniture for their mission. Roy is amazed. A wet team arrives but it is not A.R.G.U.S. They are Shaw's renegade men. They take cover and the fight begins. Oliver runs out of quivers and takes down the men using a gun. Roy looks on in surprise when Oliver says "I never said I didn't know how to use a gun". There are some great action scenes with Oliver and Roy taking out the men. Oliver recovers the stolen Actual. Diggle goes after Shaw.
Thea goes to tell her father, Malcolm, that she wants to go home. Malcolm doesn't believe that she hasn't come far enough so she will prove it to her. They fight with swords. Thea wins but Malcolm let her win. He says he will see her soon and to have a safe flight.
At the airport, the guys wait for their flight and Thea. Oliver believes she is not coming. She turns up but is not sure about flying commercial. Where are the good old days when they had the QC jet? A hot cup of coffee is built over Thea's hand, she doesn't flinch.
Laurel goes to Verdant to meet Oliver where she tells him that she tried to do good but it didn't work out. When Laurel wears Sara's jacket it makes her feel good that she wants to help people. Laurel wants Oliver to train her like Sara but he won't do it.
Diggle goes home to his family.
Laurel goes to the gym where she says to Turner "when do I start".
At Queen Consolidated, Felicity recovers the data on the server in which Ray is impressed. So she asks him for a few days off even though she just started. She wants to go visit her friend who was in a coma after being struck by lightning. Ray is curious about Felicity. Ray then starts going through the data on top secret advanced weapons. What is he up to?
At the Foundry Oliver tells Roy that he did good. Roy says he had a judgmental and temperamental teacher which Oliver says is the best kind. Oliver asks Roy if Thea seems different to him. They have an unexpected visitor in the Foundry with her bow and arrow drawn. "Where is she?" Nyssa al Ghul is looking for Sara.
Twitter: @TheVRO
Facebook: Variety Radio Online
Tumblr: Variety Radio Online