Arrow #2.21 – City of Blood
By Anna – April 30, 2014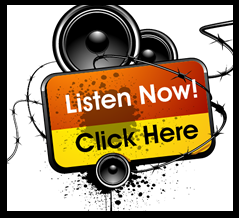 Oliver's life is slowly crumbling around him with the death of his mother and Slade threatening to take away everything he loves. He decides to surrender to Slade to end the bloodshed.
We begin at the funeral of Moira Queen. Missing is Oliver. Even Walter Steele came. Meanwhile at City Hall Sebastian Blood (Kevin Alejandro) is being sworn in as Mayor.
The reception is held at the mansion. Sebastian Blood shows up to pay his condolences to Thea and to see Oliver who has gone missing over the last few days. Laurel is suspicious of Blood. We see an upset Felicity who doesn't know why she is crying as she didn't like Moira and said she wasn't nice, diabolic. Digg says that she is not crying for Moira but for Oliver. An unexpected surprise at the reception is the arrival of Isabel Rochev (Summer Glau). She says to Diggle and Felicity that Oliver probably ran away as he didn't want to see their funerals. Walter is there to comfort Thea.
Our first flashback is Oliver, Sara and Anatoli (David Nykl) onboard the Japanese submarine. They need to fix the submarine so they can get to the freighter, find the cure and get home.
Laurel goes to see her father, Quentin Lance that she has an uneasy feeling about Sebastian Blood and he is not the man he is.
As Sebastian Blood gets sworn in as Mayor he gets a call from Slade telling him "to get to work".
Roy is still unconscious as the Arrow Team still look for a cure. Diggle suspects that Isabel is alive due to the Mirakuru. Felicity is having no luck in tracking down Oliver, she is worried that he could be dead. There is also no trace of Sara. Diggle knows he is alive and they go see Amanda Waller (Cynthia Addai-Robinson) at ARGUS to help find Oliver Queen. Felicity is overwhelmed when she sees the computer technology that ARGUS is running. When Diggle tells Waller that Slade Wilson has an army of men like him on Mirakuru she jumps to locate Oliver.
Isabel Rochev goes to visit Thea at Verdant to give her a Notice of Eviction as it is a part of Queen Consolidated in which Isabel has control.
Laurel goes to see Blood at his office in relation to a case but, in fact, she is actually bugging his office. Back at Starling City Police, Lance and his computer hacker police officer are hacking into Blood's computer to see if there is anything incriminating. They find a press release of his condolences of Moira Queen's death which was written the day before she died. Blood knew that Slade was going to kill Moira.
Anatoli is having trouble getting the submarine to move of the reef.
ARGUS locates Oliver at his secondary facility in case the Foundry was compromised and in which Felicity and Diggle do not know anything about. They find Oliver who had planned to go to the funeral but ended up there as it was a place he could be alone. He blames himself for his mother's death. Instead of killing Slade he could have cured him 5 years ago and prevented all the people that Oliver cares about being in danger. He says it will end tonight when he turns himself over to Slade to end the vendetta. Oliver says that here is one more person Slade said has to die before it ends and he believes that it is him. Felicity doesn't accept that and an emotional Felicity pleads with him not to end his life so the revenge will end with Slade. If she accepted her life she would be a cocktail waitress in Vegas like her mother and never went to college, moved away a thousand miles and met a crazy guy in a hood when he told her she could be more than an IT girl. (We actually learn a little more of Felicity's backstory regarding her mother). Oliver tells her that he was once told "that the essence of heroism is to die so others can live". Slade's whole plan was to take everything from Oliver and he did so he wins and wants to die.
At the mansion Walter tries to console Thea who plans to start over and leave Starling City. Oliver arrives home and agrees that she should leave. He believes that she has the purest heart and still wants to protect her. In actual fact, he is saying his goodbyes to her for good. Oliver calls Isabel to say it ends now and will be at the pier.
On the submarine in order to shift it off the reef, they need to charge one of the torpedoes but it needs to be steered. Peter agrees to do it as he has radiation poisoning and is dying. The saying came from Ivo "the essence of heroism is to die so that others can live".
As Oliver waits at the pier for Slade he remembers getting on the Queen Gambit and that if he had died on it none of this would have ever happened. He is tranquilised and wakes up back at the lair. He focuses on Diggle, Felicity and then sees Laurel. Laurel tells him Slade told her his identity. She reached out to Oliver's partners to help locate him. Laurel realises that Tommy knew his identity. She lectures him to find a way to destroy Slade and tells him that Blood is working with him who in turn helped him become Mayor. Oliver realises that the man in the skull mask is Blood. Laurel says the city needs the "Arrow".
Peter is placed into the torpedo tube. Sara is sent away for her safety. The torpedo is fired and Peter steers it on to the reef to release the submarine.
Oliver meets Blood for dinner in a public restaurant. Blood tells him that he will help the city find its heart again. Oliver tells him that Slade will not let that happen. Blood wants to know how he knows he is working with him and Oliver tells him that he is the "Arrow". The cat is out of the bag again! Diggle kidnaps Blood's bodyguard and Felicity interrogates him to find out what he knows.
Thea says goodbye to her home at the mansion.
Arrow, Diggle and Felicity go out to stop the army. Laurel wants to go along to help but Oliver wants her safe. It's time that his Team is just the three of them again. Arrow goes into the sewer where the man in the skull mask is preaching to his army who are all wearing Deathstroke masks. Diggle is planting bombs which they hope will blow up the army.
Felicity reminds Oliver that he has worked hard not kill anyone anymore and that blowing up the block is murder, but Oliver points out that they are not men any more. Arrow runs into trouble with one of the Mirakuru men. Arrow is being beaten up and just when you thought he wouldn't survive the attack the Mirakuru man is hit over the head by a pole by Laurel. Laurel obviously didn't listen to Oliver and has now put herself in danger even though she saved the Arrow.
Before Diggle can set the explosives off he greeted by a masked woman, Ravager, who says "you killed me, now let me return the favour".
One of Blood's men is caught by the police and when the clock strikes 9pm the Mirakuru army is released. The man starts a rampage in the police station and Lance takes a beating. At the train station, Thea is waiting for her train when the rampage starts there.
Felicity gets an incoming call from S.T.A.R. Labs. Hopefully they have found a cure?
Arrow and Laurel are pinned down in the sewer and cannot escape. He sets off an arrow explosion which triggers the bombs bringing down the ceiling.
On the submarine Oliver and Anatoli gets the submarine moving. When Oliver calls Sara she seems to be distressed.
The episode ends with the Deathstroke army walking through the streets.
So after an emotional episode and learning who is on whose team the fight begins. This episode seemed to set up for next week's episode with the battle of Slade's army to save Starling City.
Twitter: @TheVRO
Facebook: Variety Radio Online
Tumblr: Variety Radio Online