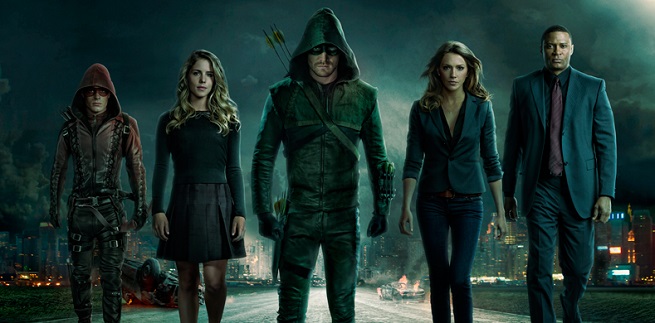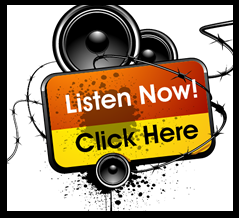 By Anna B (@traveller15)
Arrow has won victory for Starling City and is a hero to the people of the city. Crime is down and the Anti-Vigilante Task Force has been dismantled by Captain Lance. Oliver believes he can finally have a private life and asks Felicity out on a date. As soon as Oliver relaxes we learn that there is an old villain returning to Starling City. This forces Oliver to believe that he never can be Oliver Queen while the city needs the Arrow.
We begin with the Arrow Team chasing an illegal shipment of RPGs. We have our first glimpse of Roy as Arsenal. As Arrow captures another most wanted criminal we hear those famous words "You have failed this city".
Back at the Foundry, Felicity has bought a fern to spruce up the Foundry seeming Oliver is living there. He says to her "she should buy him a bed". They seem to be flirting a lot with each other. Before all the Team leave for the night, Oliver gives a handmade necklace to Diggle for his soon-to-be baby daughter made from Arrowheads. Diggle tells Oliver it's time for him to take a chance and that he loves Felicity even though he is fooling himself about it. Oliver believes it is not the right time.
Our first flashback is Hong Kong 5 years ago where Oliver is trying to escape running through the streets of Hong Kong so he can send a message to home that he is alive.
Laurel is now DA and is prosecuting the criminals that Arrow catches. It helps that she is now in the inner circle of the Arrow Team. Laurel brings Oliver to a press conference that her father is holding for a surprise. He is Captain Lance now and is giving a speech to thank the Arrow for saving the city and he had dismantled the Anti-Vigilante Task Force.
There is a new Count Vertigo in town, Werner Zytle (Peter Stormare) who has made a new formula of vertigo which makes you believe your worse fears. Zytle is going after the Arrow.
Oliver finally asks Felicity out to dinner. She is hesitant at first whether it is a date or not. She happily agrees.
Team Arrow is out on another high chase pursuit. Felicity is working as a tech in an electronic store where her help is required in tracking down the criminal. While finding the location of the criminal, Oliver asks her whether she likes Italian. He says he is "multi-tasking". Lance is also in pursuit and takes the criminal down in the sewers with the help of Arrow.
Back in Hong Kong, Amanda Waller (Cynthia Addai-Robinson) is not happy with Oliver on his many attempts of escaping. We will have to learn why she rescued Oliver and what she has planned for him.
At the electronic store, unbeknown to Felicity she serves, Ray Palmer (Brandon Routh) who wants to buy some hacking equipment. He says he knows someone who would like to hire her.
Diggle and Lyla are at the doctor's office for a checkup getting ready for the arrival of the baby. Diggle is quite scared of the changes that will be happening soon in his and Lyla's life.
Oliver arrives for his date with Felicity at the restaurant after changing from his Arrow suit and hiding his clothes in a bag in the storage area. Felicity looks beautiful with her hair down. They are both nervous. Felicity points out that they have talked already about all the things you would talk about on a first date and that she has seen Oliver shirtless multiple times. Oliver tells Felicity that the 5 years he was gone he spent some of it in Hong Kong. He tells her he has trusts issues and couldn't turn them off when he came home but when he walked into her office and saw her it all changed. Oliver admits to Felicity that when he said "I can't be with someone I really care about" he feels now he was wrong. Zytle has a tracking device on Arrow's clothes. A bomb hits the restaurant. Oliver wakes to find Felicity unconscious. He brings her back to the foundry. She is covered in blood. Oliver believes because he put his guard down to have a life he lost his focus.
Arrow calls Lance for help and Arrow goes after Zytle. He injects Arrow with vertigo. Arrow v Oliver fights with his own fear but it is actually Zytle who is beating him up. Lance comes to his rescue. Unfortunately, Lance collapses.
Oliver sends Roy out for intel gathering and wants Diggle home.
In Hong Kong, Oliver is being taken care of by a woman Tatsu Yamashiro aka Katana (Rila Fukushima) in her home with her husband Maseo Yamashiro (Karl Yune). They will become Oliver's mentors to train and care for him. If Oliver doesn't stop trying to escape Amanda Waller will hurt their family.
Lance is in hospital after suffering a coronary artery spasm. Laurel visits her father where he is facing his own demons that if he is not out in the field, is he still a cop? To Laurel he is her father.
Oliver and Felicity go to Queen Consolidated where he is meeting with the Board to try and get the company back. They are introduced to the other bidder for the company, Ray Palmer. Felicity is shocked. He is a cocky guy apologising for being late and he parked his helicopter on the roof. Oliver gives his pitch by saying the company is about "family" and so does Ray. He used Felicity to find out how to hack into QC for information. He wants to save the city and rename it "Star City".
The Arrow Team plan their strategies to take down Zytle. Oliver doesn't want Diggle in the field anymore because he is going to be a father. He wants him to have a life and not take the risks that Oliver takes. Diggle is adamant that it should be his choice.
At a boxing fight Zytle plants a bomb. Arrow and Roy arrive to take them down. Roy goes to diffuse a bomb. Oliver takes down Zytle. On the roof an old friend is back, Sara, (Black Canary) taking down another guy. Oliver is happy to see Sara again.
Felicity goes to the hospital to visit Lyla who has just had her baby. She bumps into Ray Palmer who is trying to hire her to come and work for him. He says his cell phone, laptop etc were hacked and he needs help to remove the porcupine farting videos. I wonder who did that? The baby is gorgeous. Oliver arrives and Diggle thanks him for being right and taking him out of the field now that the baby has arrived and he has to have a life for his family. They have a bro hug.
As Oliver and Felicity leave the hospital he says they need to talk to which she does not want the talk. She knows that he wants to end things. Oliver says he thought he could be "him" and the "Arrow" but he can't, not now or ever. Felicity wants him to stop dangling maybes, to tell her that it will never work out between them and that he does not love her. Oliver kisses her and then says "don't ask me to say I don't love you". She knew once they talked it would be over and walks off. The relationship is not over but it will be a rocky road for the both of them. That kiss said it all, that he does love her but it is all wrong for Oliver in the timing.
Oliver's cell phone rings and Barry Allen is on the other end saying he woke up and needs some advice. If you have watched the Flash you will know the scene!
Laurel meets Sara on a rooftop to catch up. After Laurel leaves, someone who Sara knows shoots 3 arrows into her and she falls from the rooftop to her death in front of Laurel. Who can this unknown archer be? Possibly Ra's al Ghul? Is this now the beginning for Laurel to take over as the Black Canary?
Twitter: @TheVRO
Facebook: Variety Radio Online
Tumblr: Variety Radio Online