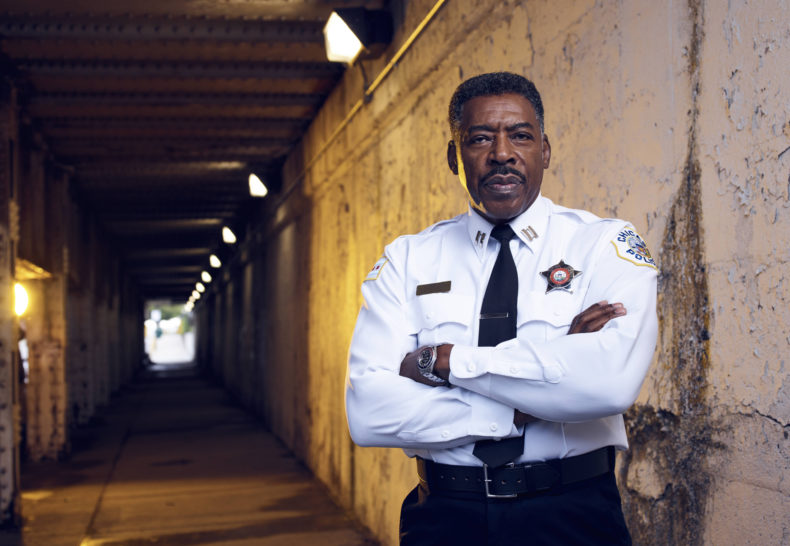 FOX A.P.B | Ernie Hudson Official | Ernie Hudson Facebook | Ernie Hudson Twitter
Sought after favorite, ERNIE HUDSON, is one of a handful of actors with incredible depth who has the ability to bicycle between three hit, primetime TV shows with vastly different genres and completely different characters. Hudson's depth of work is accentuated by his starring role on the new Chicago-based series, "A.P.B." (Mondays, 9-10:00 PM/ 8PM CT, FOX). The well-reviewed new police drama has become appointment tv for millions of viewers and his character Ned Conrad a favorite new prime-time mainstay.
On APB, Ernie portrays the head of the precinct, 'Sgt. Ed Conrad' opposite Justin Kirk and co-star Natalie Martinez in the new, mid-season series from executive producer/director Len Wiseman ("Lucifer," "Underworld") from executive producere/writer Matt Nix ("Burn Notice") and Trey Callaway ("Revolution," "CSI: NY"), The show which premiered in February has enjoyed a growing audience, significant reviews and increased traction as it heads into its season finale on April 24th bringing Hudson into millions of living rooms as the cliffhanger approaches.
Variety Radio Online – – Bringing you all things Entertainment including News, Reviews and Interviews. Check out our website, like us on Facebook ,follow us on Twitter ,Tumblr and Instagram