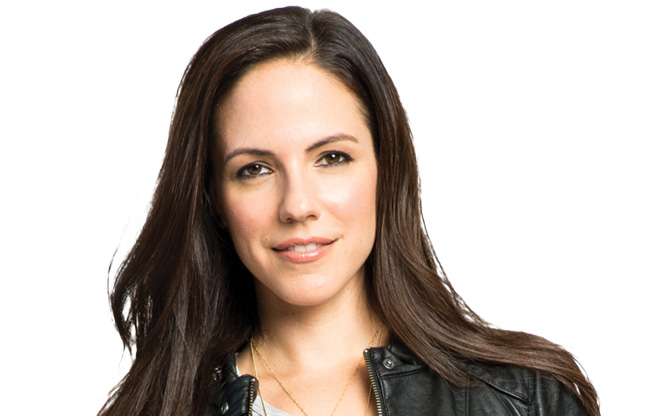 Anna was born in Fredericton, New Brunswick, Canada to father Peter and mother Ilkay Silk. With Anna's mom being an actress Anna's earliest memories was going to play rehearsals and watching her mom work. in 1997 Anna graduated from St Thomas University with a Bachelor of Arts degree. While attending St Thomas she appeared in two productions, "Seven Menus" and "The Kitchen".
Anna is well known for playing Deb, a disgruntled flight attendant attempting to quit smoking in a Nicoderm nicotine patch commercial. To further her acting career Anna moved to Toronto in 1999 but around 2008 she relocated to Los Angeles California.
She now stars as the lead character Bo Dennis in the TV series Lost Girl. Bo is a unaligned succubus in the Lost Girl world known as Fae. Since joining the Lost Girl cast Anna has been trained in martial arts and has become a vegan.
She is married to Seth Cooperman, whom she met at an actor's workshop in Los Angeles. Anna is the sister of Musician Mandy Silk and her mother Ilkay is the director of drama at St Thomas University. She is fluent in English and French and can understand some Spanish.