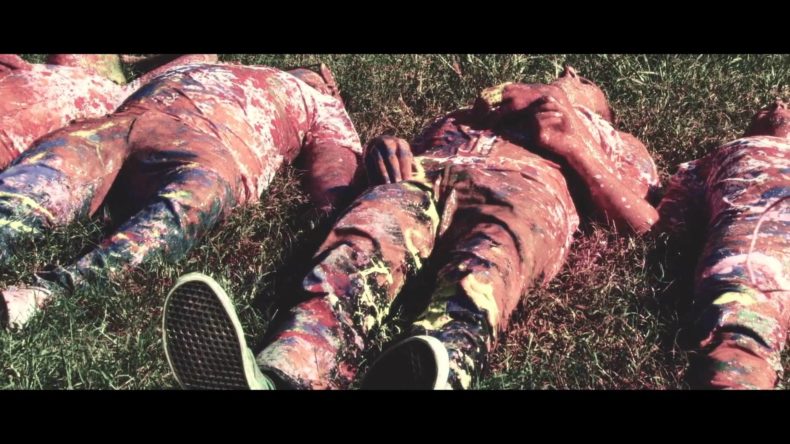 Houston, Texas natives A Thousand Colours began 2013 with 3 nominations for the Texas Buzz Awards (Alternative Band of the Year, Band of the Year, and Guitarist of the Year – Kenyon Puntenney). Comprised of former members of several heavy-hitting bands in the south (Morningside Drive, The Finalist, Makeshifte, and American Fangs to name a few), the band has already gained notoriety within the first year of its development.
The singer, Kenyon Puntenney, is the son of singer-songwriter Saylor White (known for recording with such Country Music legends as Lyle Lovett, Nancy Griffen, and European artist Calvin Russel). Spending his life brought up in a fog of Folk Festivals, open mic-nights, and singer-songwriter showcases, Puntenney learned his talent for guitar by ear at an early age. During his time in American Fangs he toured with known acts such as Sick Puppies, Hurt, Saul Williams, Deftones, Theory of a Deadman, 10 Years, and more. He states A Thousand Colours is what he'd like to think of as "the modest man's band". The group has no interest in the rock-n-roll lifestyle or super stardom, but wants to create music that "thrills us as songwriters" for a living. Other notable accomplishments from band members include: Rick Graham (bassist) who performed at 2006 Lollapalooza, and toured with Red Jumpsuit Apparatus, Hawthorne Heights, and played select dates on Taste of Chaos, SXSW, and Warped Tour; Doug Adams (drummer) played with The Finalist touring the US, recorded a full length album with legendary producer G.G. Garth, and was signed at the age of 18 to Maverick Records.
To hear their single "Amends" please visit www.reverbnation.com/athousandcolours.
A Thousand Colours Website http://athousandcolours.com 
Facebook at https://www.facebook.com/athousandcolours 
Twitter
@A1000Colours