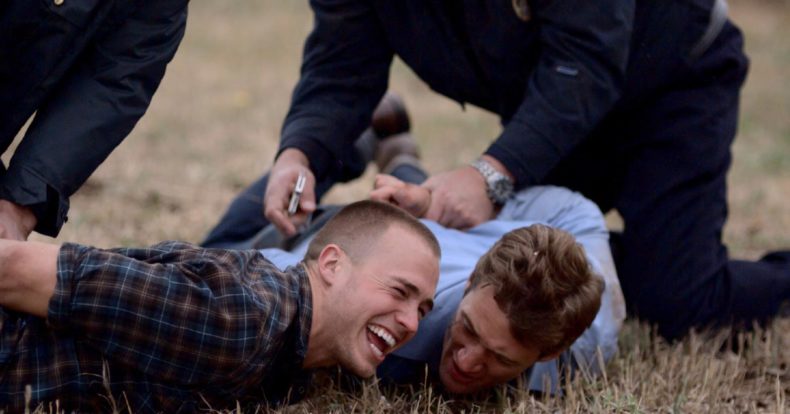 November 13th, 2012 "A Beer Tale" will be available thru the following outlets:
RedBox | Blockbuster | iTunes | Amazon | Netflix | DVD Empire | Best Buy | Movies Unlimited
As well as On Demand nationwide
 Website: http://www.abeertale.com/                  Facebook: https://www.facebook.com/ABeerTale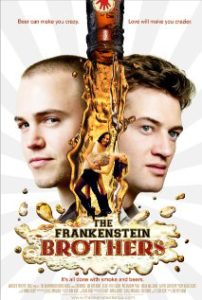 The Frankenstein Brothers is a coming of age romantic comedy centered around the lives of twin brothers Luke and Corey Frankenstein. Orphaned at the age of five, the brothers inherited their family brewery and were raised on beer by their uncle Connor.
Now, following their college graduation, Luke and Corey decide it's time to finish formulating their 'family ale'; a beer their parents started but never finished. However, when Luke falls for Kelly, a girl who shows him the home life he's always wanted, he abandons Corey in pursuit of his budding relationship. Corey, however, refuses to go down without a fight, and the ensuing mayhem that follows pits brother against brother and forces the Colorado wild boys to finally grow up and decide what kind of men they really want to be.
About The Cast & Filmmakers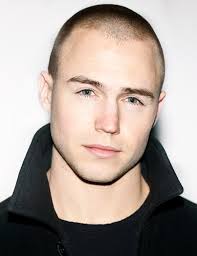 Lee Roy Kunz ("Corey Frankenstein" & Director/Co-Writer/Producer)
Kunz attended Columbine High School in Littleton, Colorado where he was recruited to do track and field for The University of Notre Dame. After a year he transferred to The University of Southern California and entered into its prestigious school of The Cinematic Arts. There he met other young filmmakers and decided to drop out in his final year to direct his debut Feature Film "The Frankenstein Brothers." Kunz is currently in pre-production on his second film, "The Day Before Christmas," slated to begin shooting this February.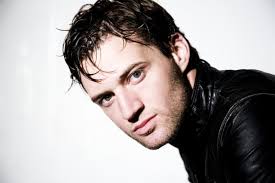 Cru Ennis ("Luke Frankenstein" & Producer)
Cru Ennis is a Native to the state of Arkansas. He was raised in a small town in South East Arkansas by his mother and father Nelson and Vicki Ennis.  He has an older sister, Olivia.   After high school, Cru attended college at University of Arkansas where he graduated with two degrees.  During his tenure he studied Drama and film production at the University of Arkansas.  Once moving to Los Angeles he continued his craft with Gregory Berger Soybeck at the Yale school of Drama, and  Margie Hayber.