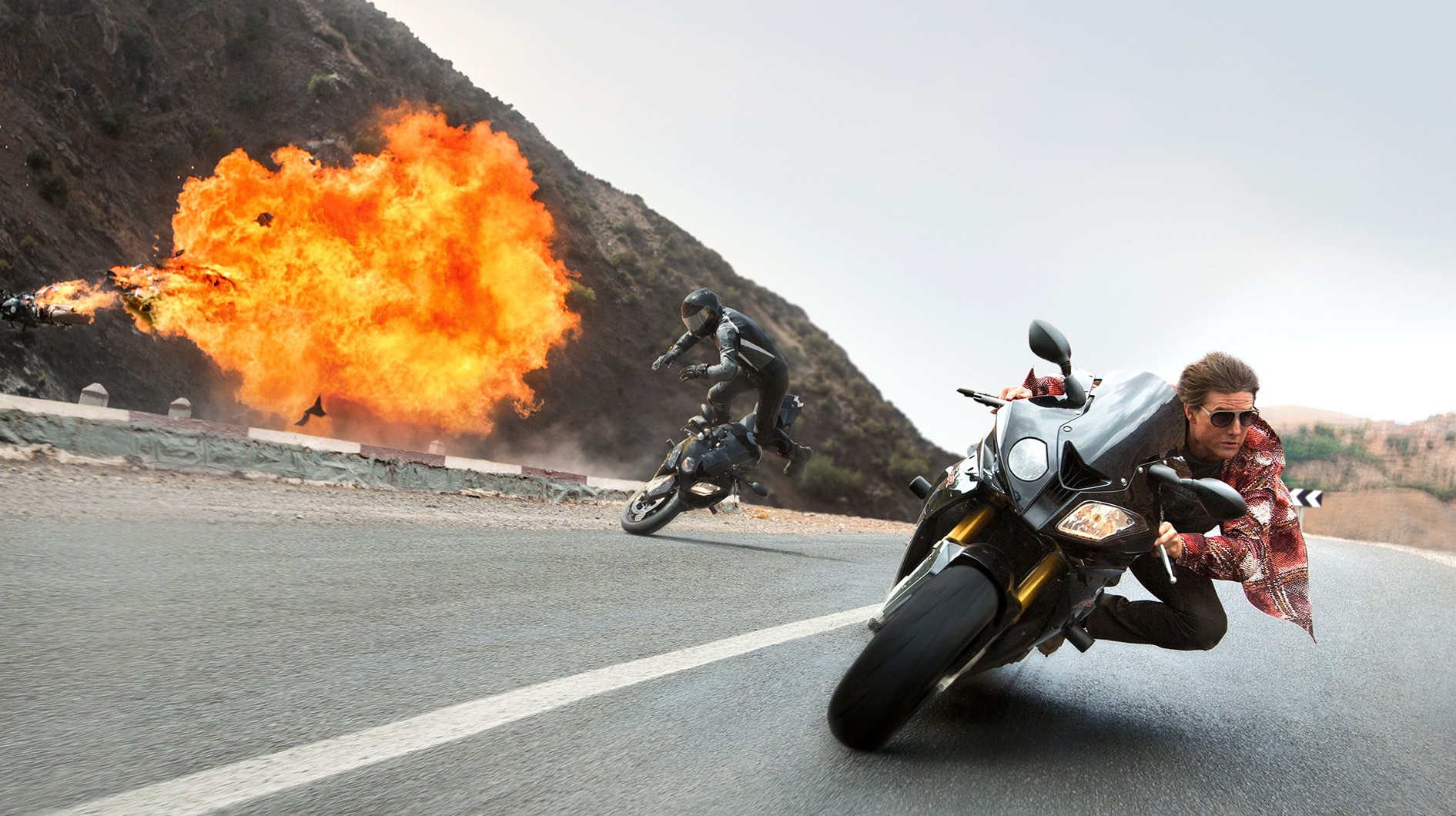 It's not every day that you get to meet Tom Cruise, but that's exactly what happened when I saw Mission Impossible: Rogue Nation in New York last week. Director Christopher McQuarrie was the only announced guest, so we were all flabbergasted when Cruise strutted out in all black for the special Q&A. We were also grateful we didn't walk out like half the audience right after the film. (Pro tip: ALWAYS stay until they kick you out. You never know what's gonna happen.)
The two were on hand to discuss the making of the film. Here's what we learned:
Tom Cruise has an incredible work ethic
The actor revealed that he arrived two hours early each day to go over the day's agenda and prepare for his scenes. "Never late, never missed a day in my entire career," he told the audience.
Learned to hold his breath for a really long time
One of the film's trickiest scenes to shoot was an underwater excursion in which Hunt must switch data cards in order for Benji (Simon Pegg) to pass an intricate security checkpoint. The actor learned to hold his breath for six and a half minutes. He also trained to act like he was choking underwater, without actually choking to death. Talk about skill!
Rogue Nation wasn't finished until the very last minute
Cruise and director Christopher McQuarrie really cut it close with this one. They were in the editing room until 5 days before the premiere in Vienna.
Tom was one bird away from dying
It's a well-known fact that Tom Cruise performs all of his stunts. One of his most dangerous involves him hanging off a plane as it takes off. Cruise had to wear special contact lenses that prevented dirt and wind from obstructing his view. And while he was strapped to the plane, there was still the possibility of him falling off. "If a bird had hit him, he would have been a goner," said McQuarrie.
He's a total film geek
He might be an entertainer, but Cruise is also a fierce student of film. "I remember on my first movie set, I was asking a lot of questions." And he continued with each film he worked on, eventually turning to producing in addition to acting. His advice for burgeoning filmmakers: learn how to edit no matter what your area of expertise.
Mission Impossible: Rogue Nation is out in theaters now.
-Keisha Hatchett, VRO Host (@Keelime_)